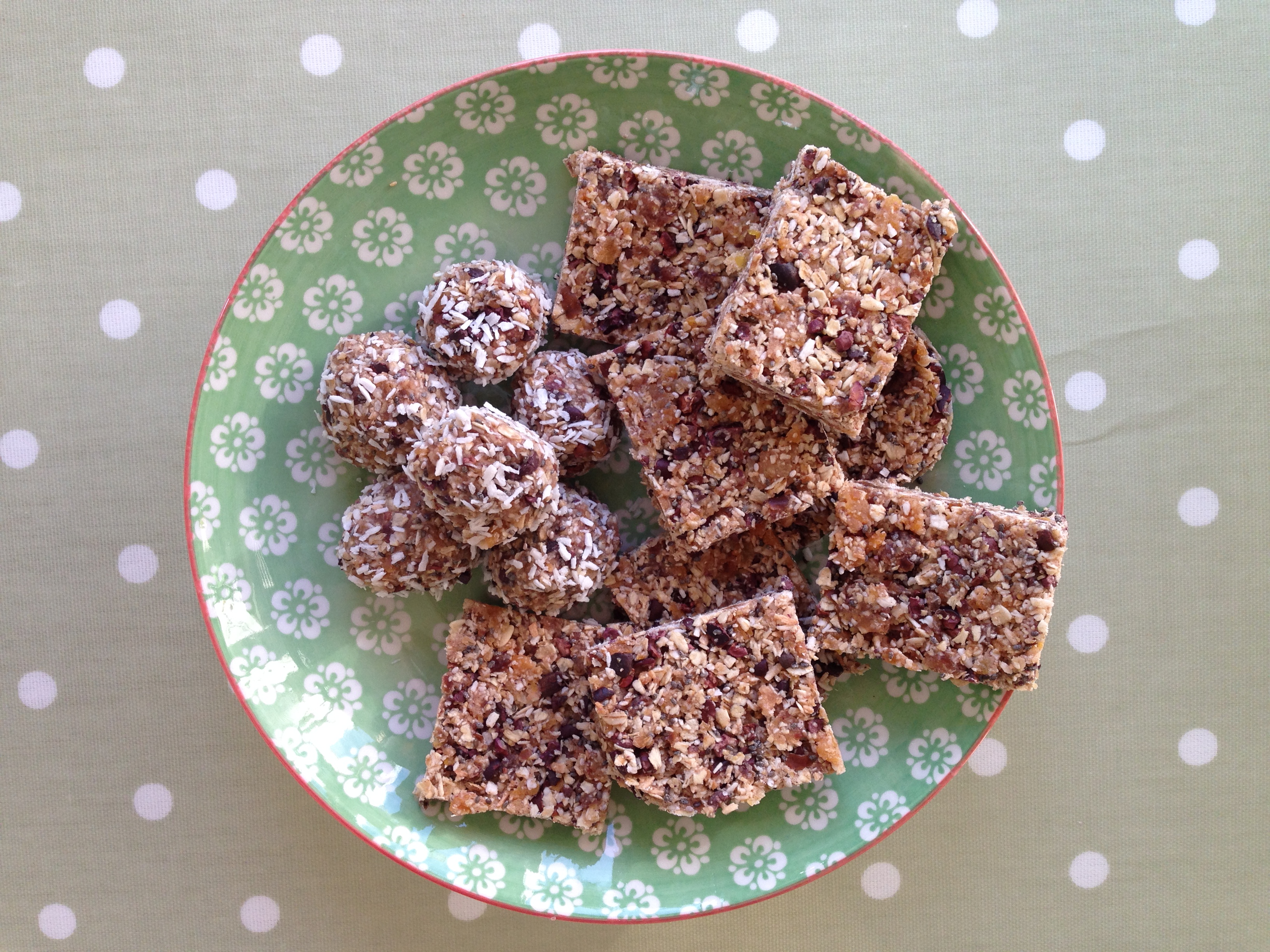 Whether you've vowed to eat healthier this year but are craving a sweet fix, or you're looking for a sweet treat for a work or office lunchbox, you are onto a winner with these!

My son's school has a great healthy eating policy designed to prevent their little bodies from consuming too much horrible processed and sugar-laden food. This is all good on Monday to Thursday, when fruit or a chopped carrot fits the bill perfectly for that desired sweetness. But come Friday, which is the one day they are allowed to bring in a treat, we are prone to getting caught out.
To prevent this, I've come up with a win-win. This recipe is free from gluten, wheat, dairy and refined sugar. It's suitable for vegetarians and vegans too. It has a nice balance of low-GL carbs, with lots of fibre and excellent sources of healthy fats. The cacao nibs feel like you're being treated to chocolate chips but you're actually getting a very effective antioxidant alongside micronutrients galore. The little ones adore them because they think it's a treat. And it is, of course, but a good-for-you treat... sssh.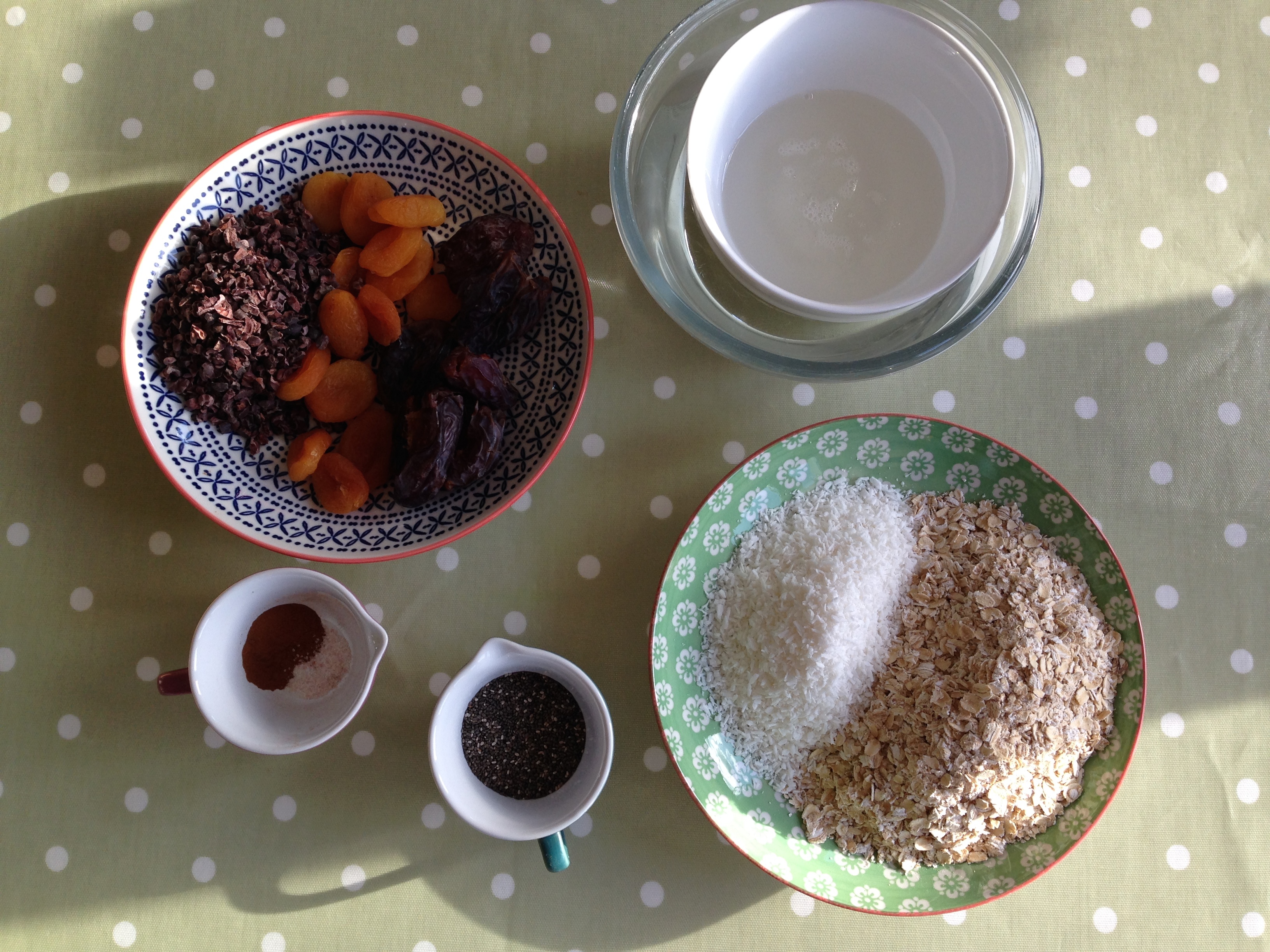 Ingredients:
100g Coconut oil (melted)
150g Gluten free oats
50g Desiccated coconut
100g Medjool dates, stones removed
100g dried apricots
60g Cacao nibs
20g Chia seeds
1 tsp cinnamon
pinch Himalayan pink salt (optional)
What you'll need:
Food processor
Large and small bowl
Hot water
Baking tray (I used a small rectangular tray, 18 x 24cm)
Plate
Makes: 21 portions which can be kept in the fridge .
Directions:
1 Pre-heat your oven to 170 C. Place your oats and desiccated coconut on a baking tray. Pop in the oven for 7-10 minutes, until the coconut has taken on a golden colour. Leave aside to cool for a few minutes.
2 Coconut oil is solid at room temperature. To melt it, place it in a bowl, and then place the bowl in a larger bowl with some hot water in it. Leave to stand and it will be liquid in no time.
3 Place all the ingredients in a food processor and blitz until it resembles flapjack mixture.
4 Pour the mixture out onto a lightly greased (using coconut oil) baking tray. I make 15 squares with this. The leftover mixture I roll into six balls and then toss in some desiccated coconut. You can make the whole mixture as balls or squares depending on which takes your fancy. I place the balls on a plate and leave covered in the fridge.
5 Place them in the fridge for at least a couple of hours so they hold their shape. They should be fine in an airtight container in a cool cupboard too.
To feel super-healthy I enjoy one (or two) of these with a cup of vanilla chai tea... heaven.