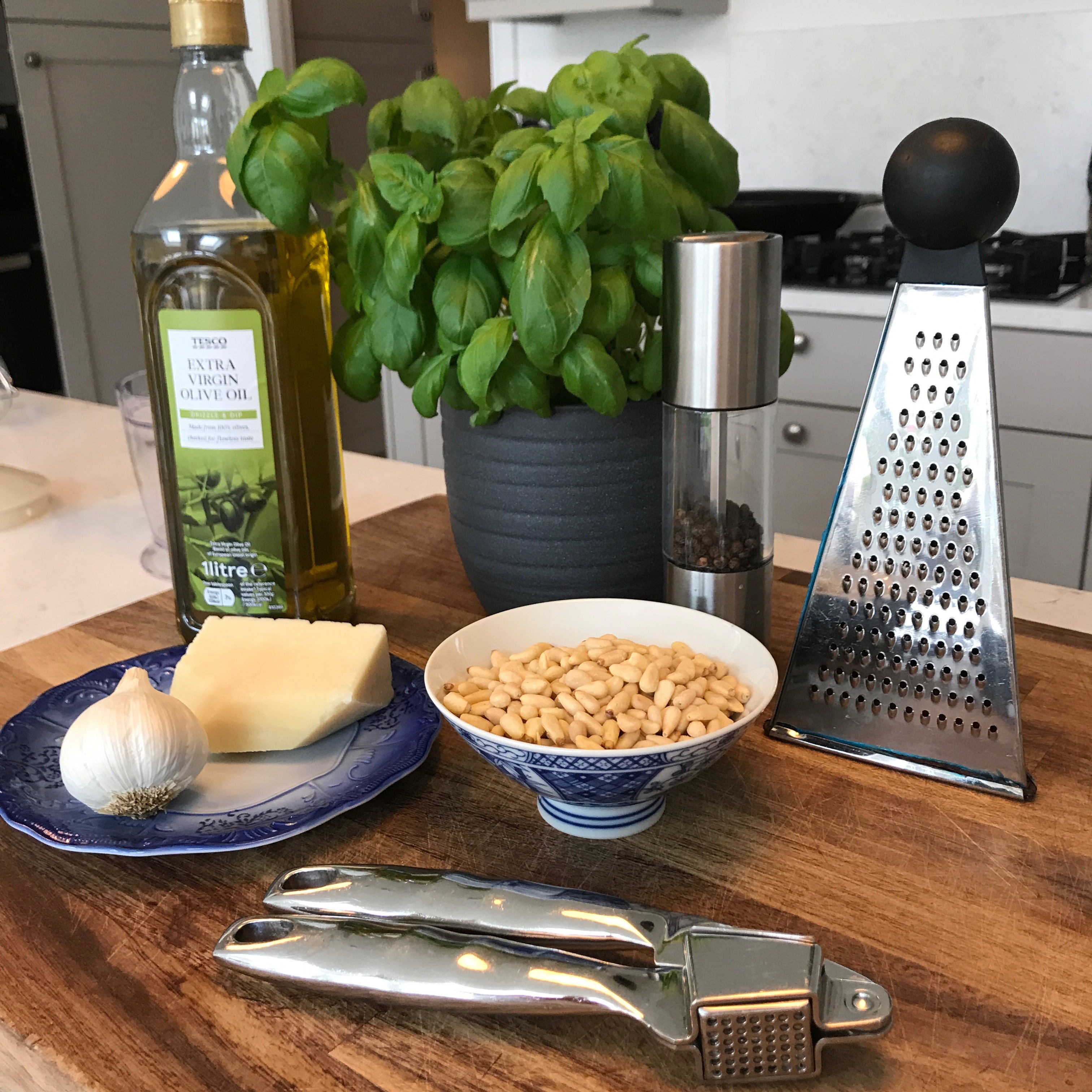 Pesto is one of the most versatile and widely adored foods. Having a fresh basil plant and the other ingredients handy means you can whip up a batch quickly whenever you need it. It's perfect to spruce up tray bakes or sauces or just use on its own wrapped around some freshly cooked pasta. This recipe makes one large jar and is so easy that my kids make it with me.
Ingredients
100g pine nuts, (I prefer toasted, but it's not essential)
50g Parmesan, grated (any similar hard cheese works well)
2 big handfuls fresh basil leaves
1-2 Garlic cloves minced (go with your personal taste on this, start with less)
75-100ml Olive oil (approx amount)
Pinch of black pepper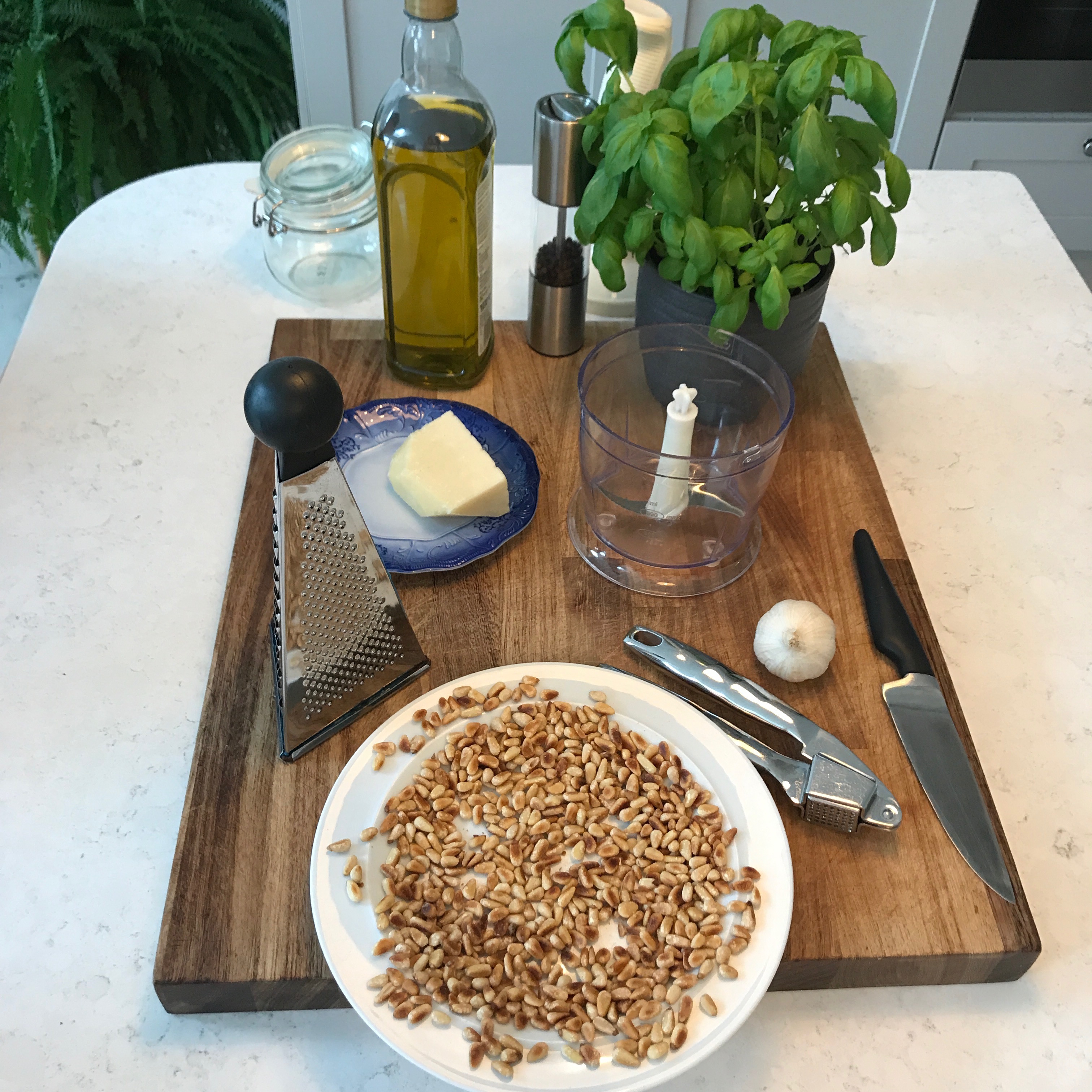 Method:
1️⃣ Put the basil leaves, garlic, pine nuts and pepper a couple of glugs of oil into a hand blender and pulse until mix until blended.
2️⃣ Add the parmesan and another glug of oil and blitz.
3️⃣ Taste and adjust if you feel it needs it by adding parmesan or oil until you're happy.
4️⃣ Transfer to an airtight jar, pour some oil over the pesto to seal it and keep in the fridge for up to 1 week.
And, Hey, Pesto!